Too many times I've opened up the editing interface for this blog with an idea. Some sort of loose concept of an theme I feel like I can work with. Not necessarily a beginning, middle, and end -- but enough of a framework that I feel like a healthy amount of riffing will eventually be able to chip away enough marble to reveal the structure underneath.
Armed with that -- I drive in.
Doesn't always work -- my drafts folder is littered with half-cooked gems, misunderstood foundations that couldn't balance whatever asymmetric crap I stacked on top of it, and more than enough silly bullshit to remind me that just because I can string together words like notes flowing from the bell of a tenor saxophone -- that doesn't mean the results are always music.
But if anything above anything has hindered how much output actually gets published on this blog over the past few years, it's a simple mantra that I've been repeating to myself for a while now.
Don't. Bitch.
Stop whining. Don't just make excuses or fish for sympathy.
Nobody cares why things are hard. Things are hard for everyone.
The answer to every question you ask is always the same:
Fix it. Change it.
Stop accepting it.
Find a way.
Make
a way.
If you've known me long enough or read this blog or any of the other writings I've done for any amount of time then you know that's not always been the case. I've had my pity parties. I've looked back in regret.
After all, there have been bad moments.
A case could be made that a big part of blogging is whining. The diary tradition, the personal sounding board. I'm not saying that there isn't a need sometimes for "woe is me." I'm not discounting verbal investigations of frustration. I'm not refusing to see beauty in lament.
But
"why are things sooo hard?"
isn't writing. It's privilege.
..and privilege is bullshit.
So a lot more times than I'm really happy admitting, I've stormed into a post with something to say -- only five paragraphs or so later finding myself worn out on my own complaining. And If I don't want to hear it, why would anyone else want to read it?
Do I really want the true story of my life to be that there was always apparently five to ten purely circumstantial reasons why I couldn't find happiness? Wouldn't the time spent bitching about failed relationship after failed relationship be better spent making one work?
Exploring the road less traveled isn't supposed to mean never going anywhere.
And so a lot of ideas. A lot of concepts and inspiration. A lot of stories have simply stopped cold because when I read back to edit all I could see were the complaints. The excuses. The whining.
A cloudy mirror staring back at my frustration showing me the reason very little of my writing has ever been published. The reason I'm not in a band. The reason I'm alone.
Simple truths. Common denominators.
Recognizing these things is useful. Dwelling on them never saved anyone.
Take what you can. Learn from your mistakes. Drive forward. Dive in.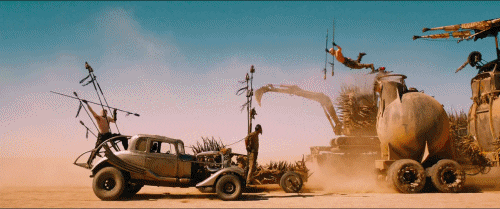 [Now Playing:
Hiatus Kaiyote
-
"Breathing Underwater"
]